Sig Sauer P322 Pistol 22LR
The Sig Sauer® P322 Semi-Auto Pistol boasts an incredible 20+1 round count in a concealable rimfire pistol designed from the ground up. The familiar styling of the polymer grip module features a beveled magwell and integral accessory rail for a light or laser device.
The 322 ships with a flat-faced trigger shoe and includes a traditional round trigger shoe. Both trigger shoes are easily swapped by the end user.
This Sig 322 comes with an ambidextrous manual thumb safety, ambidextrous slide release, and reversible magazine release, making it fully ambidextrous.
The SAO hammer-fired action on the P322 is completely enclosed, and an alloy slide makes it optics-ready. The slide features front and rear cocking serrations, a fiber-optic front sight, and a removable fiber-optic rear sight where Sig's Romeo Zero red-dot sight can be mounted for the ultimate .22 LR plinker. The barrel comes with an adaptor for use with a suppressor and features a fluted chamber to aid in reliability.
The rimfire 322 keeps the cost of shooting down and keeps you shooting longer. Sig even made 25 round magazines which are sold separately.
20+1 rounds
Single-Action-Only
Polymer grip module
Bevelled magwell
Integral accessory rail
Includes flat-faced trigger shoe and round trigger shoe
Completely enclosed SAO hammer-fired action
Ambi thumb safety
Ambi slide release
Reversible mag release
Front and rear cocking serrations
Fiber-optic front and rear sights
Removable rear sight can accept Romeo 0 optic
Fluted chamber to increase reliability
Includes threaded barrel adapter
Optics ready and suppressor ready
Ships with 2 magazines and a magazine load
Sig SAUER P322 PISTOL 22LR AVAILABLE NOW IN STOCK!!!!
Product Description
What's in the Box
Sig Sauer P322 22LR Optics Ready Rimfire Pistol with Threaded Barrel (Law Enforcement Model)
(2) 20-Round Magazines
Cable Lock
Owner's Manual
The new P322 was completely designed and built by SIG SAUER in New Hampshire and is loaded with premium features, including an optic-ready removable rear sight plate so you can easily add a ROMEOZero red dot optic without the use of adapter plates.
The P322 also comes with a threaded barrel adapter making it suppressor ready right out of the box, and with its ambidextrous controls, interchangeable flat and curved triggers, and fiber optic front and rear sights the new P322 is the highest capacity, most advanced 22 pistol in its class.
Firearm Features
20 Round Magazine Capacity
Optic Ready Removable Rear Sight Plate
Suppressor-Ready With Included Threaded Barrel Adapter
Interchangeable Trigger Shoes (flat and curved included)
Fiber Optic Front and Rear Sights
Ambi Controls With Reversible Magazine Catch
Magazine Loader Included
Includes (2) 20rd magazines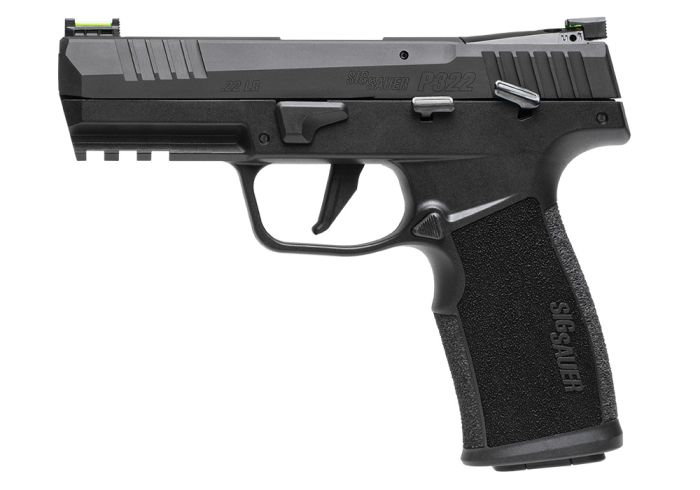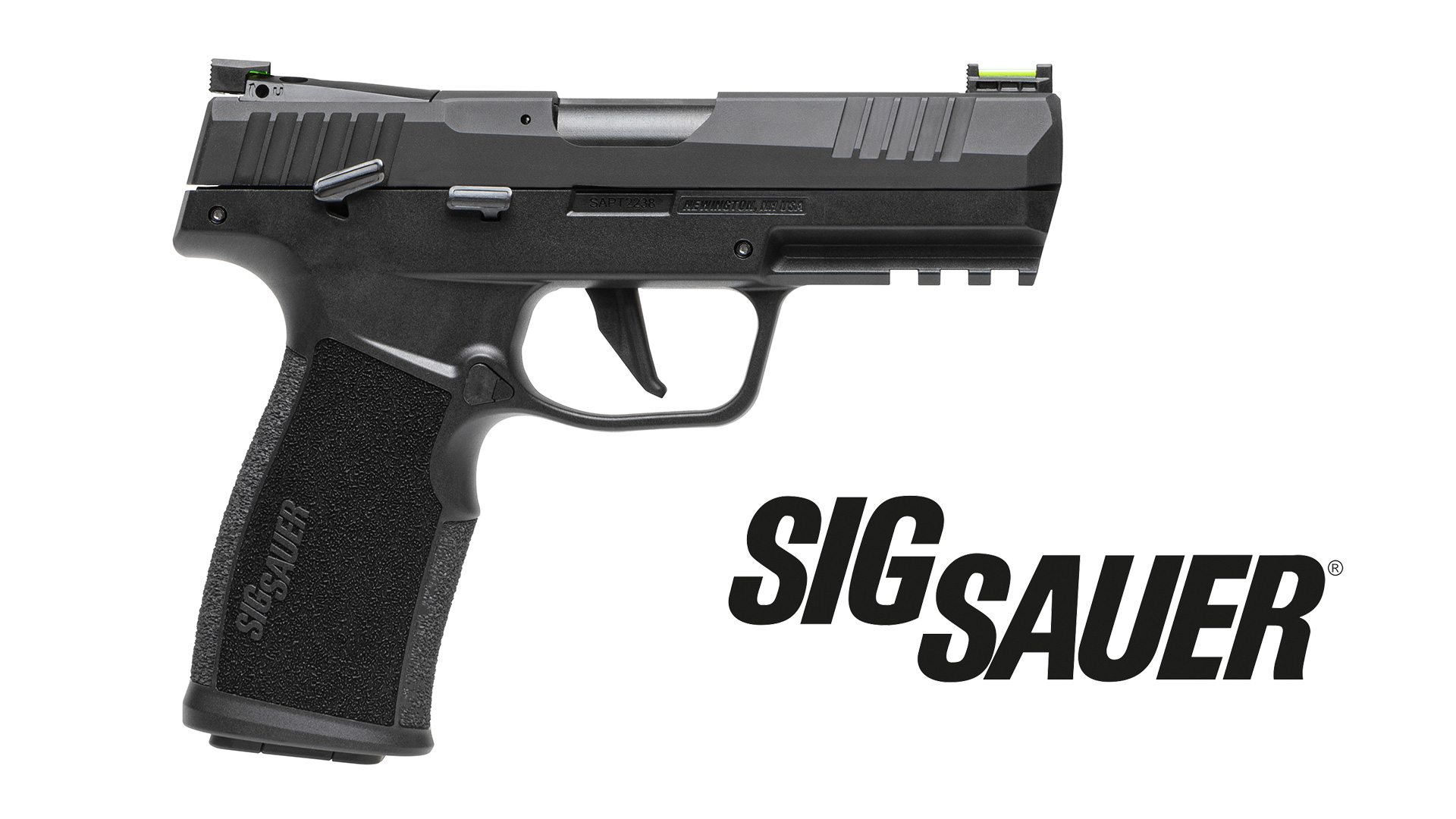 Sig SAUER P322 PISTOL 22LR AVAILABLE NOW IN STOCK!!!!